Asterios Tsioumanis (PhD)
Asterios is the project's coordinator and a core member of the host institute (TIESS). He's responsible for managerial duties and project's implementation, while being the main editor of the project's publications, and working as a writer and translator (books, research papers, policy papers). Asterios has an academic background in agricultural and environmental economics, with his doctorate thesis, awarded in 2004 by the Aristotle University, Thessaloniki, focusing on public perceptions towards applications of modern biotechnology, including genetically modified food. As a writer for the Earth Negotiations Bulletin, he has followed closely developments in international environmental policy for the past decade.
Elsa Tsioumani (PhD)
Elsa is a Marie Sklodowska-Curie Fellow at the School of International Studies in the University of Trento in Italy. She is an international environmental lawyer with an extensive publication record on biodiversity governance, human rights, and emerging technologies. She has been following intergovernmental negotiations on the environment for more than 20 years, as a writer for Earth Negotiations Bulletin, and collaborates with the project at TIESS.
Georgina Catacora-Vargas (Ph.D., MSc.)
Georgina holds a Ph.D. in Agroecology and has over ten years of experience in biodiversity, genetic resources, and biosafety of modern biotechnology policy making. Her scholar research is transdisciplinary and focuses on socioeconomic and socioecological systems related to food and agriculture, with a gender and human rights-based approach. Inspired by her work in peasant rights, she is currently a professor at an Academic Peasant Unit of the Bolivian Catholic University. Georgina is also the president of the Latin American Scientific Society of Agroecology (SOCLA).
Nicole Schabus (LLM, MBA)
Nicole is a law professor at Thompson Rivers University, in Secwepemc'ulecw the territory of the Secwepemc People, in the Interior of what is now known as British Columbia, Canada. She has worked with Indigenous Peoples in the Interior and across Canada and the Americas, including by supporting them with making international submissions to international human rights bodies. She has been following international environmental negotiations for more than 20 years, as a writer for Earth Negotiations Bulletin.
Ivana Savić (LLM, MBA)
Ivana is an internationally recognized human rights and sustainability expert with more than 14 years of experience in international development, environmental sustainability, energy, human rights, policy and law development. Ivana is well experienced in designing processes and building architecture for human rights and sustainable development, with a proven record of generating transformative changes and innovative solutions to the encountered and emerging challenges, especially in the processes leading up to the Rio+20 and the adoption of the UN Sustainable Development Goals. Ivana is an external Ph.D. candidate at the Institute of Private Law at Leiden University with the research topic International Environmental Rights of the Child.
Manos Kalaintzis (MSc.)
Manos holds a law degree from the Aristotle University of Thessaloniki, an LLM from the International Hellenic University on Transnational and European Commercial Law and Arbitration, an LLM from the Democritus University of Thrace on Public International Law, and an LLM from the KU Leuven on Public International and European Law. He is currently a student at the National school of Judiciary. He was administrative assistant and research assistant the the "UNESCO Chair in Intercultural Policy"of the University of Macedonia. He had been an expert at the European Economic and Social Committee (EESC) and had been employed at the European Parliament as a policy advisor on constitutional and citizens' affairs.
Stefanos Katsoulis (MA)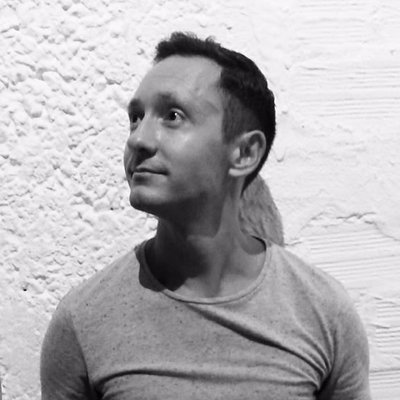 Stefanos is a PhD candidate in the Law of International Economic Organizations at the University of Macedonia. He holds an MA in International Economic Relations and a BA in International and European Economic Studies from the same University. His research interests focus on the law of international organizations and the legal framework of regional trade agreements, the 2030 Agenda for Sustainable Development, as well as on human rights protection related topics with an emphasis on economic, social and cultural rights. He is an administrative staff member of the Training and Lifelong Learning Center of the University of Macedonia and a research associate at the "UNESCO Chair in Intercultural Policy". He serves as the President of Thessaloniki Youth Club for UNESCO.
Chris Spence (MA Hons)
Chris is an adviser and consultant on climate change and sustainable development to several organizations, including the International Institute for Sustainable Development (IISD), European Capacity Building Initiative (ecbi), and Oxford Climate Policy group. He has held leadership roles at environmental non-profits in San Francisco and New York, as well as consulting for IUCN, UNDP, the UNFCCC (UN Climate Secretariat) and various other organizations. An award-winning writer, Chris has been following the UN climate negotiations since COP 4 in 1998, primarily as a writer and team leader for the Earth Negotiations Bulletin.
Kiara Worth (PhD)
Kiara is a photographer and storyteller who has been documenting the global negotiations on environment and development with the UN for nearly a decade, focusing on climate change, sustainable development, and chemicals management, among other topics. With a PhD in Political Science, Kiara has a particular interest in how power dynamics influence the decisions made for sustainability and uses her photography to capture these moments at a global scale.
Akis Filotheou (MA)
Akis is a core member of the host institute (TIESS) and in the context of the project's activities, among other things, he provides managerial support and works as a translator serving project's bilinguality. He is a PhD candidate at the University of Macedonia with a background in economics and political science. His main research interests include the evolution of populist parties in Europe and Greece, as well as the rise of political extremism.
Vangelis Perrakis (MPhil Hοns)
Vangelis is a core member of the host institute (TIESS) and co-coordinates the project. He's responsible for managerial duties and project's implementation and dissemination (communication and media, web content writer and designer, video channel and broadcasting, editor etc.). He has a background in management and economics (BSc), political philosophy and aesthetics (MPhil) and currently his doctoral research focuses on contemporary political theory and commons.